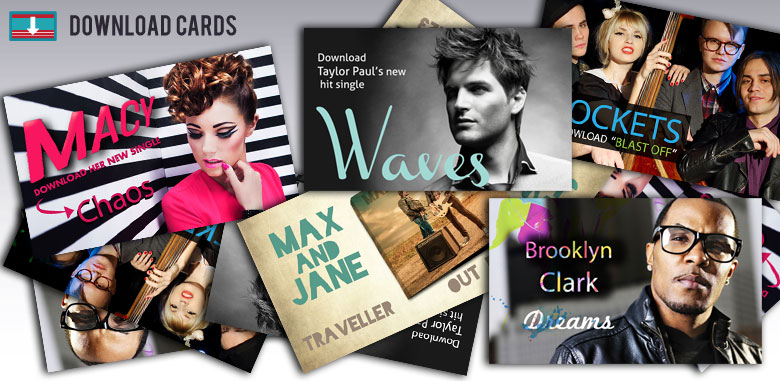 After placing an order for download cards, please follow these steps to complete your order and ensure your download codes work properly.
1. Upload your Download Card artwork:
- On your NationWideDisc.com "My Account" page, click the Upload Artwork button.
- Use the online proofing tool to upload, position, review and approve your artwork. You can find templates for setting up your artwork by clicking HERE.
2. Instructions to upload the zipped/compress folder that contains your media files that will be downloaded when your code is entered:
- Create one (1) folder with all the tracks in MP3 format (this will have the best playability across many devices.) You will need to zip/compress this folder.
- Go to NWDownload.com and login or register a new account through the 'Artist Login' button. (this is a different account than your NationWide Disc account)
- Click the Upload New Music Files button.
After you have submitted your materials, your NationWide Disc project manager will review the project and put your codes and/or cards into production.
Login to NWDownload.com anytime to check the stats on your downloads and get the email contact information for the people who have used your code!
CLICK HERE TO FIND OUT WHY NATIONWIDE DOWNLOAD CARDS ARE BETTER FOR YOU!